Christian Camping Retreats – Be Renewed
It's not just for the movies and it's not out of your reach. For most people, camping is a foreign concept. Something they'd like to do but somehow or another it just doesn't materialize, but here at Blue Mountain Christian Retreat, camping and retreats is what we do, and we've been doing this for a long time.
Group & Church Camping
If you want to bring a whole group camping, no problem. We've got the space and everything you ned to have an enjoyable camping trip. Invite the whole church!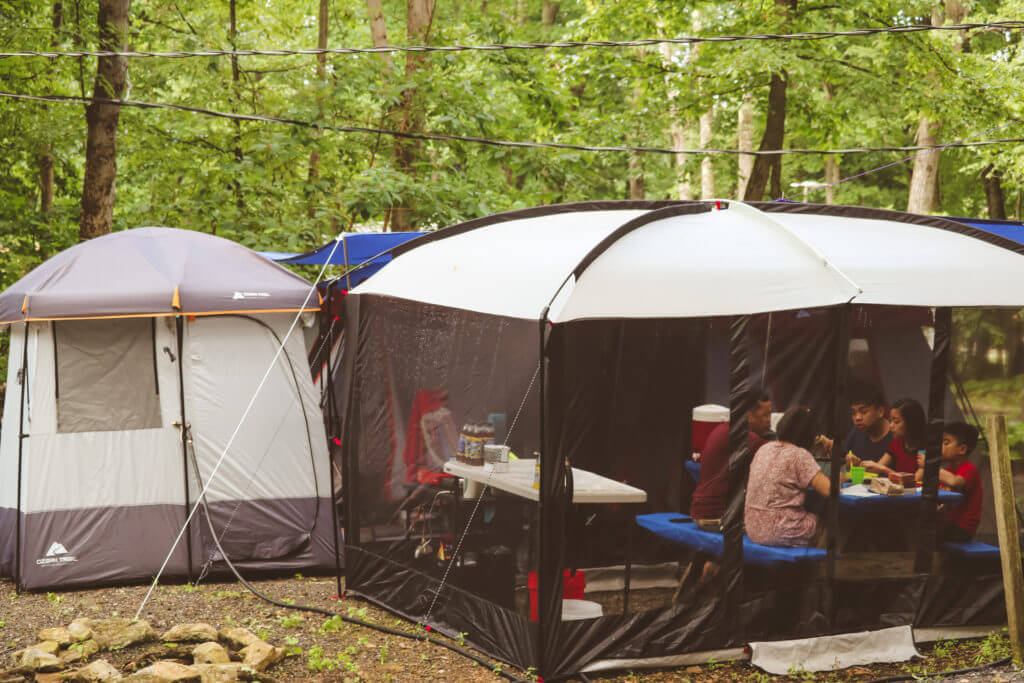 DAYTIME OUTDOOR GROUP ACTIVITIES
Ultimate Frisbee
With the same foundation as ultimate frisbee, Air O Sport adds a level of competitiveness when played.  We have basketball courts, a swimming pool and a playground for the little kids.
Hosted Campfire
We build the fire and provide you with all you ned to start making some good old fashioned smores.
Individual Camping
Not traveling in a group? No problem, we'd still love to have you here. We have hiking trails, a pond, a pool and everything you need to have an enjoyable camping retreat.
Check out our "Events" tab in the menu for more info.
Here's what people are saying about Blue Mountain Christian Retreat
"This is a wonderful place to visit. It is located in a quiet mountainous region of Pennsylvania. First, the view from the front of the main building is lovely and the atmosphere is very peaceful. Secondly, the lodging facilities are awesome and comfortable. Staying in one of the dorms is like staying in a hotel room. A dorm can accommodate up to four people. In addition to beds and a bathroom, they are equipped with a mini kitchen with a stove and dishes as well as a small dining table that can accommodate the occupants. This allows for you to cook your own food."
"It was the most MOST AMAZING EXPERIENCE.. THE PRESENCE OF GOD TRULY MEETS MEETS YOU THERE!!!"
"Tranquil, inspirational, relaxing"
"My first experience here was in 2015 and I have gone back multiple times since. I cannot even find the words to describe the experience I have had each and every time. If you want a peaceful atmosphere where you seem to literally feel the presence of God…this is your place. Try it and then come back and respond, letting me know if what I am saying is not true."