It's so easy to get caught up in daily life. Sometimes we're just happy if we got 50% of what we had planned done for the day. We get it. Sometimes you just want an hour or two. We know that life doesn't hand you free time. Sometimes you have to purposefully set it aside. Well, what if we had a place and a time set aside for you?
Don't waste your time here on earth. It's so valuable and precious. Invest your time in yourself. In your future. If you're feeling run down, like life is a bit chaotic or maybe you're just getting a little pull on your heart from God, or maybe everything is going swimmingly! That's great, we're here no matter the case.
We offer retreats for groups and single adults
Whether it's a party of one or one hundred, we want you to come check out Blue Mountain Christian Retreat. We think it's one of the best investments in yourself that you could make.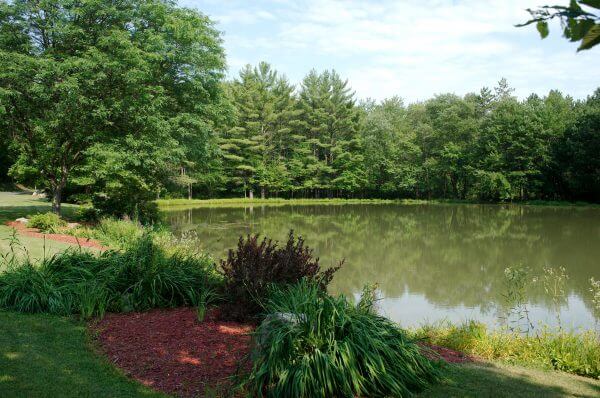 Here's what we offer at Blue Mountain Christian Retreat
We have great cabins with heating and air-conditioning
We have a fully catered kitchen/dining room
You can also cook your own food/snacks in some rooms
We have hiking trails
We have a prayer chapel in the woods
Prayer rooms so you can be off by yourself and have private time with God
We also have prayer and worship services
Check out our "Events" tab in the menu for more info.
"First time here, but not my last! Cabin was clean and comfortable with heat and a/c, pots and pans. It was like being at home! Peaceful on top of the mountain. Great worship, food and people. Tons of outdoor activities, great for entire family! Trails, pool, tennis, baseball and much more. Loved it!"
"I have been coming here for years. It is truly God's land. Anointed and Peaceful. The staff is amazing, facilities always clean and comfortable. Its difficult to leave once you come!"
"My favorite place on Earth! Beautiful surroundings, wonderful staff.. Great teaching and worship!"