I have been coming to BMCR since 2015. The Wednesday night Youth Explosion night in July, was so enjoyable for me that I came back again on my own. It was a change of pace from a normal youth group night, and I enjoyed being together with my youth group as well as other youth groups, worshiping Jesus while growing in my relationship with Him.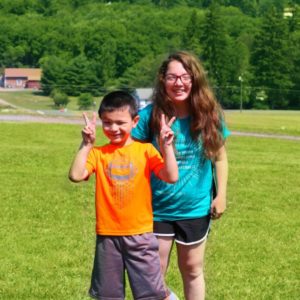 A huge defining moment for me at BMCR was when I came to youth explosion weekend in fall 2015 with a youth leader and a friend from youth group. It's hard to remember everything that was said or every song that was played, but I know God transformed my heart and my attitude that weekend. He was calling me to be a catalyst in my school, youth group, and family.
The next year I did not miss a single youth night; my youth pastor and our youth worship team even had a chance to lead worship at one of the nights.
Fast forward to 2018, as a sophomore youth ministry major at the University of Valley Forge, I was looking for a way to spend my summer. Being a Children's Ministry Counselor at BMCR was something that I prayed about. I knew it was a special place where I had life-changing encounters with Jesus, and I wanted other kids to experience the same thing. So I  became a counselor last summer. From attendee to counselor, I was able to build relationships with kids each week and see first hand how God was building the next generation.
Now, I get to intern here for college credit this summer, and would not want it any other way. Learning ministry at the same place where God changed me is exciting! Being a children's ministry counselor  was not just a summer job, and this year's internship is not just college credit; this is preparation for the things God is calling me to, and a reminder that I don't have to wait to do youth ministry until I graduate with the ministry degree from Valley Forge. I get to walk in my calling now.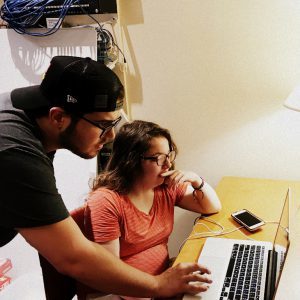 I am thankful for the times where God met me right where I was at while at BMCR. I am expectant that God is going to do amazing things this summer!